A Life Well Chosen: Remembering Helmut and June Newton
Written by Jade Niklai
Published 13 September 2022
"I first heard Helmut Newton's voice over the crackling of a long-distance landline call.
It was convivial and charming. I was at once taken by its rhythm: the smoothness of an 'international' English accent, infrequently interrupted by the metronomic precision of his distant German mother tongue.
Helmut's voice echoed his artistic oeuvre: charmingly 'European' with a healthy dose of worldly confidence and a New World attitude of 'getting down to business'. He was the voice of a bon vivant, who came from nowhere but belonged everywhere. I liked him instantly.
It was 2002. I was a 24-year-old junior curator at the Ludwig Museum of Contemporary Art in Budapest. Photography was my passion but among a dozen colleagues, who were far more experienced and academically accomplished, I was perplexed why I was the nominated contact for Helmut's upcoming exhibition.
The answer came billowing down the phone line seconds later: it was the voice of the utterly brilliant and undeniably Australian exhibition curator, June Newton. I understood intrinsically, that as a Hungarian-born Australian-raised art historian, my task was to 'translate' June's accent and to bridge their other-worldly expectations of the modestly funded host venue.
During the coming months, we conversed over cultural contexts and the wording of communication materials. As a travelling exhibition, the selection of artworks was predetermined and like most of Helmut's oeuvre—since managed by the Helmut Newton Foundation in Berlin—left little room for local interpretation, discourse and debate.
After a hard-fought battle, the guest-curator and artist agreed to acknowledge Helmut's Australian connection: it was one of the first occasions in an international museum context. The published exhibition text noted: "In 1940 he arrived in Australia, where he served in the Australian army for five years, mainly driving ten-tonne trucks on the railroads".
Helmut delightfully added the closing line to the passage: "On December 5, 1938 he obtained a position with the Singapore Straits Times as a news photographer. Two weeks later he was fired by the editor for incompetence".
I now liked him even more and recognised that Helmut's cheekiness, alongside his raw talent and disarming charm, was the tri–factor to his success.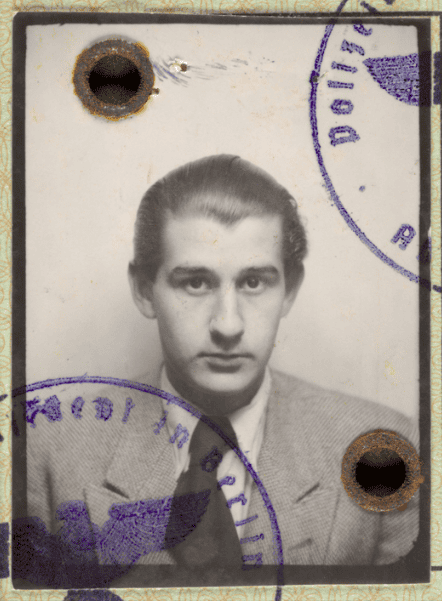 The second point of disagreement was more nuanced and problematic. Helmut was adamant about removing any mention of his German Jewish roots in the biography. As a student of 20th century art history with nomadic Central European family roots of my own, I empathised with his point: if his Jewish roots made no defining impact on his artistic practice and he did not identify in public as a proud and prominent Jew, what was the point of its inclusion? Why not simply record the impact of World War Two on his life, as it is commonly practiced in the biography of many (non-Jewish) artists of the 20th century?
Helmut never spoke of his Jewish identity, never produced work that touched on matters of ethnicity or World War Two, and he did not live an observant life.
Helmut argued: escaping to Asia at 18 and settling in Australia before turning 20, were more exciting anecdotes that eloquently spoke of his quest for adventure and life-long passion for travel. In the end, a more senior and less sympathetic colleague won the battle to retain the Jewish reference in his biography based on its inclusion in an earlier German-language copy of the same travelling exhibition catalogue. Helmut and June reluctantly obliged.
With 20 years' reflection, I hold more appreciation for the struggle of non-observant Jewish artists to not be categorised as Jewish by art institutions, especially in countries that lack nuanced discourse in identity politics and respectful reflections about the history of the Holocaust.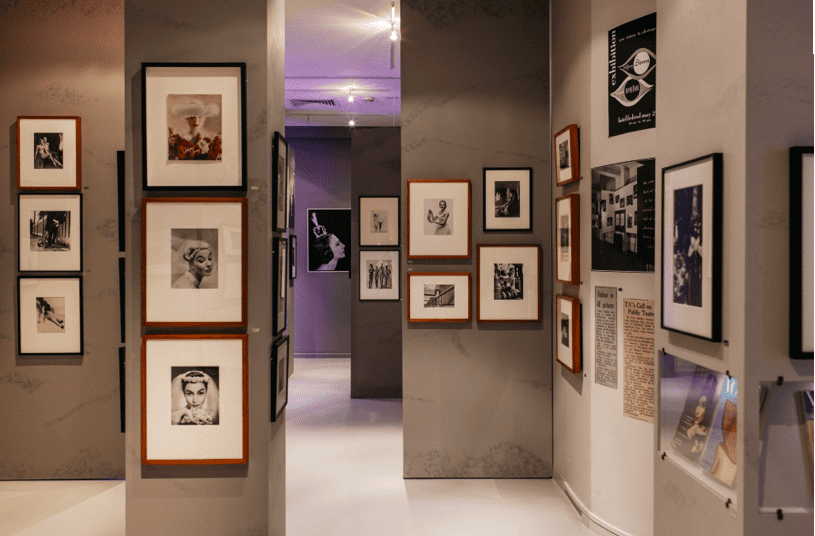 In a contemporary continental European context, the term 'Jewish' is most often intended in a historic and cultural context simply as an adjective. It is not presented as a noun (a 'Jew') or explored as the very subject or subtext of an exhibition (e.g. at a Jewish museum).
Instead, it is used as a trope for unsaid insinuations left to the viewer's imagination. This usually means an allusion to middle-class affluence, privileged education and an assumption of lost/acquired wealth. Certainly in the cultural context of a new Central European museum in the early 2000s, mild antisemitism was just a few thoughts away.
Arguably in Helmut's case, his bourgeois upbringing in a secular urban household made more of an impact on the artist he became. As the child of a successful button and buckle magnate, he started photography at 12 and bought camera equipment from his pocket money, despite photography being an exclusive and expensive pursuit in the interwar years.
Helmut's education and life trajectory were archetypical of 20th century assimilated Jews in Europe: his formal education started at a Roman Catholic Piarist primary school. To improve his language skills and to broaden his worldview, he continued at the American School in Berlin; only to quit at 16—despite his parents' objections—to work full-time for Yva, a pioneering fashion and society photographer in pre-war Berlin.
Helmut's trans–European identity underscored his reputation and practice. He gave flawless interviews in French and English, and for decades charmed fashion editors on both sides of the Atlantic. He never spoke of his Jewish identity, never produced work that touched on matters of ethnicity or World War Two, and he did not live an observant life. His naturalisation as an Australian in 1946 was marked by the anglicisation of his last name from 'Neustädter' to 'Newton', and his marriage to June in Melbourne (1948) was celebrated in a Catholic religious ceremony.
With the above thoughts in mind, it was with pleasure and wonder I viewed HELMUT NEWTON: In Focus at the Jewish Museum of Australia (JMA) for the first time.
In an age of welcomed tolerance towards non-binary gender identities, why do we insist on ethnic identity as a fixed semiotic?
In other words, if Helmut did not live an observant Jewish life and did not assign artistic merit to his family's origins, what right do we have as art workers and global cultural consumers to impose that definition on him posthumously?
Some years ago, the Jewish Museum in Vienna staged a biographical exhibition on Amy Winehouse, the deceased British soul singer. It was a problematic context. In prior press clippings and interviews she had rejected any questions pertaining to her family's ethnicity. Instead, she insisted on a secular and assimilated childhood and spoke of Camden Town—north London's home to a lively music scene—as the definitive cultural influence on her art and life. Entitled, Amy Winehouse: A Family Portrait, the exhibition was curated by her brother and sister-in-law and travelled successfully worldwide, including JMA in Melbourne.
Similar to Helmut, Amy had rejected an association between her art and Judaism, and she never spoke in public about her faith. Her rock and roll lifestyle, slashed across society magazines during her short yet prolific life, pertained to a vastly different set of values.
One approach to tackling the changing discourse of identity politics in the 21st century is offered by Susan Faludi's biography of her father, In the Dark Room (2016). The book is an extraordinary collaboration between a parent and child, and illustrates culture's evolving practice and language of identity politics.
Steven Faludi was a Hungarian-born Jewish Holocaust survivor, who worked in fashion photography for decades in New York and lived a conflicted life as a violent family-man, keen sportsman and lover of Catholic Christmas decorations in the American suburbs of the 1970s and '80s. The story begins in 2004, when the key protagonist, now aged 74 and identifying as Stefánie following gender affirmation surgery, seeks to reconnect with her estranged daughter: by then an accomplished feminist and investigative journalist. Through a journey covering historical, religious, political, gender and sexual boundaries, Susan's study of identity and reinvention poignantly asks:
Is identity something you 'choose' or is it the very thing you cannot escape?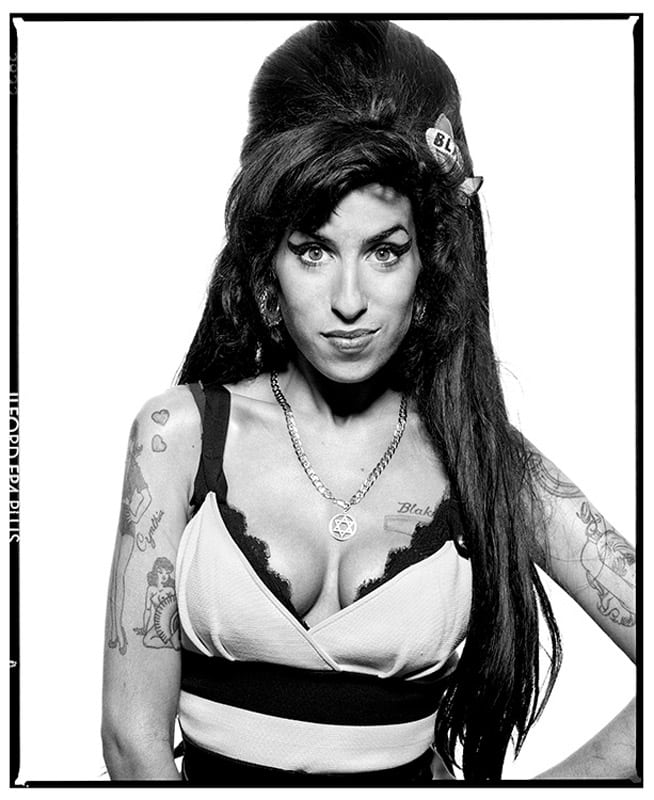 When visiting Helmut Newton's exhibition at JMA, Australia's significance far outweighs his Jewish origins. Despite 18 months of initial internment, Australia offered him a safe place from Hitler's Europe. He spent close to 20 years in Melbourne, where he also met and married his life-long partner. One can further assume, the neutrality of an Australian passport, alongside his unequivocally charming comportment, advanced his sojourns abroad.
The success of Helmut's extraordinary life and impressive career are indebted to Australia and JMA is right to claim this formerly untold narrative. This is perhaps the greatest accomplishment of the exhibition, and it is a legacy that all future publications and exhibitions should proudly represent worldwide.
By the time June Newton's exhibition of Helmut's Sex and Landscapes opened in Budapest, I was at Melbourne University pursuing an MA degree in Art Curatorship. In person we only met later, in passing and in a less memorable context. Every time I see one of their photographs in a bookstore or museum, I recall our early conversations. I would like to think both Helmut and June would be proud of In Focus, above all, for being so meticulously researched and presented at a major museum in Australia."
This essay was originally published in Issue #1 of ILLUMINATE.
To read the original text, click here.
Associate Public Events
13 November 2022
June Newton: More than a Muse
Speakers:
Jade Niklai, Curator and Contributor
Kim Simpson, Historian
Tai Snaith, Artist, Author and Broadcaster
"Her pictures of people are totally innocent, I don't know of anyone else who takes the same kind of portraits." – Helmut Newton
Born 1923 in Melbourne as JUNE BROWNE with an unconventional childhood in semi-rural Victoria, she was precocious towards art and aesthetics. June's career began with modelling and showed early promise as an award-winning stage actor under the pseudonym, JUNE BRUNELL. As World War Two ravaged Europe, she met a charming young refugee in Melbourne's Finders Lane, called Helmut Newton.
In 1948 JUNE & HELMUT married and she became his life-long editor, publisher, curator and wife. For 60 years they worked and travelled together and called home Melbourne, London, Paris, Los Angeles and Monaco. They personified the glitz and glamour of late 20th century fashion and photography. Yet few people recognise her own practice as an accomplished photographer under the nom-de-plume ALICE SPRINGS and her unrivalled contribution to book publishing as the engine behind Helmut's renown publications.
A year after June's passing in Monaco, the panel will discuss if we may be ready to acknowledge her trailblazing accomplishments from the home-grown perspective of Melbourne, Australia.
14 August 2022
Returning the Gaze: Helmut through a Contemporary Lens
Introductions:
Jess Bram, Director and CEO, JMA
Noè Harsel, Head of Brand & Partnerships, JMA
Speakers:
Jade Niklai, Curator and Contributor
Eleni Papavasileiou, Exhibition Curator, JMA
Rachelle Unreich, Journalist and Contributor
To read transcript, click here.